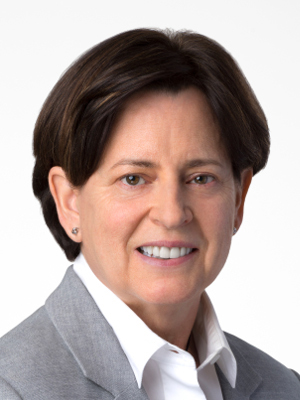 Georgetown University Law Center (J.D., 1982)
Georgetown Journal of Law and Policy in International Business, Editor (1981-1982)
University of California at Berkeley (B.A., with highest honors, 1976; M.A., with honors, 1977)
Phi Beta Kappa



Oregon
U.S. District Court, District of Oregon
Ninth Circuit Court of Appeals
U.S. Supreme Court
I am a former Shareholder of Lane Powell PC where I handled a broad range of commercial and employment litigation and trial matters.
My experience includes not only understanding and managing the needs of major corporations in crisis, but also individuals and small local businesses whose needs demand precision and efficiency.
That experience, along with many state and federal trials, has also laid the foundation for me to serve as a thoughtful, fair and effective mediator and arbitrator.
35 Years Experience in State and Federal Courts
Employment Litigation
Discrimination, Harassment
Retaliation & Whistleblower Matters
Intellectual Property Litigation
Misappropriation, TROs & Preliminary Injunctions
Restrictive Covenant Litigation
Non-Competes, Non-Solicitation & Non-Disclosure Agreements
Legal Malpractice - Offering Expert Witness Testimony
Examples of Representative Matters
Won summary judgment in the Multnomah County Circuit Court against the State of Oregon and the City of Portland on a six figure statutory attorney lien arising out a settlement where State and City failed to satisfy the attorney lien.
Served as arbitrator in a highly-publicized whistleblower and wrongful termination suit filed by a former technical services manager for the Water Environmental Services ("WES") Department of Clackamas County. The manager claimed he was terminated in retaliation for complaining that his supervisor was violating county and state contracting rules, and that the supervisor, when presenting to the Clackamas County Board of Commissioners, would be misrepresenting the need to pay an additional $300,000 to an outside vendor on a project where more than $1.5 million had already been spent by WES. The matter was settled in favor of the former employee, the supervisor was put on leave while his contracting practices were audited and Clackamas County was ordered to pay $322,236 in damages. Sunday Oregonian Article
Defended major national manufacturer and supplier of perishable consumer goods against multiple claims brought by major national purchaser and distributor asserting violations of CPG supply chain industry standards of notice for supply termination, including claims for interference with economic relations, promissory estoppel and breach of contract.
On behalf of a Silicon Valley high-technology entity in the industrial digital imaging industry, defended a suit brought by a Fortune 500 company against its former employee for alleged breaches of a non-compete, confidentiality and non-disclosure agreement. Moved for summary judgment on grounds of invalidity of agreement, and filed counterclaims for wage and hour violations. The matter was settled in favor of the former employee, including reimbursement of attorney fees incurred in bringing countersuit.
Represented a multinational Japanese corporation and its two Oregon subsidiaries operating in the light utility vehicle manufacturing and distribution sector. Brought suit for theft of trade secrets, breach of fiduciary duties of loyalty and honesty, and conversion against a shareholder and former officer and director. The defendant counterclaimed for wrongful discharge and an accounting of the value of shares held. The counterclaims were dismissed, and a unanimous jury verdict was awarded in favor of the Japanese national on all claims brought.
Represented major real estate developer with interests in Arizona, New Mexico, Nevada and Oregon. Presented and defended claims in seven separate civil actions generally arising out of debt repayment obligations addressed in numerous LLC operating agreements, including the defense of claims of securities law violations. All matters were resolved favorably to the client.
Defended Fortune 500 company against claims for sexual harassment, hostile work environment, and retaliation brought by former employee terminated after lodging internal complaint of harassment and filing administrative law charges during employment. Substantial claims were dismissed on summary judgment, and the remaining claims were settled favorably to client.
Served as second chair in defense of claims that the formation and operation of the Oregon State Bar Professional Liability Fund violated federal antitrust law, including 15 USC §1, Sherman Act, and established record demonstrating applicability of the Noerr-Pennington defense. The Ninth Circuit Court of Appeals affirmed the U.S. District Court's decision that the operation of the Professional Liability Fund falls within the Noerr-Pennington exception to anticompetitive conduct.
Represented claimant in wrongful discharge matter and tried case to a jury verdict recovering 90 percent of prayer and full award of attorney fees.
Represented an investment adviser in defense of federal unsuitability claims arising out of investing all of a college teacher's retirement funds in secondary stocks on margin. Expert testimony from the parties was received concerning standards for determining suitability; the adviser's chosen portfolio at the time of losses; and inherent market volatility. The jury returned a unanimous defense verdict on all claims for relief.
Filed in Lane County Circuit Court a whistle blower retaliation suit against major Northwest home builder and defeated its motion to dismiss and transfer to arbitration per an arbitration agreement signed by whistle blower.
Prosecuted claims for breach of restrictive covenants, including a covenant not to compete, on behalf of a building envelope diagnostics and testing entity doing business throughout the Northwest and California.
Tried preliminary injunction trial defending former employee in exterior insulation finish industry who allegedly breached a non-competition and non-disclosure agreement. Following submissions of the evidence and testimony, the court denied the motion for injunctive relief, and the party seeking relief dismissed all claims.
Represented Fortune 500 company in heavy duty truck manufacturing industry in action for breach of fiduciary duty and conversion against former high level executive following resignation and joining chief competitor. Defended multiple counterclaims including race discrimination, national origin discrimination, and alleged violations of ERISA. After substantial local and multi-district third party discovery and trial preparation, all claims were settled favorably.
Represented one of the top five suppliers of shipping containers in North America in an action for breach of employment agreements, misappropriation of trade secrets, breach of fiduciary duty, and fraud against former salespersons. Sought and obtained a temporary restraining order addressing post-employment conduct of the former sales persons. Following entry of the TRO, the matter was then settled favorably to the client.
Represented members of the Oregon State Bar Board of Governors, President of the Oregon State Bar, the Executive Director of the Bar, and Disciplinary Counsel for the Bar in defense of federal claims brought by a former member of the Board of Governors for violations of 42 USC § 1983, including claims for First Amendment retaliation and violations of Fourteenth Amendment rights to due process of law and equal protection. The federal court granted summary judgment as to all claims, the Ninth Circuit affirmed, and the U.S. Supreme Court denied petitioner's writ of certiorari. Letter from OSB Executive Director
Defended Fortune 500 company against claims for race discrimination and retaliation, and violations of ERISA, brought by a minority employee discharged by new manager after more than 25 years of service. Following limited discovery, claims were settled favorably to client.
Represented Susan Kuhnhausen against Michael Kuhnhausen, Sr., her estranged ex-husband, who pled guilty to solicitation to murder her and was sentenced to an eight-year prison term. In defense of her own life during the attack by Edward Haffey, hired by the ex-husband, Mr. Haffey died. The jury awarded Ms. Kuhnhausen $1 million in emotional distress damages. Interview regarding Susan Kuhnhausen trial, KATU news channel 2.
Represented claimant in retaliation and discrimination matter after and tried case to the jury and bench recovering economic damages and full award of attorney fees.
Represented members of the Northwest Food Processors Association in a federal court action seeking a preliminary injunction barring the EPA's enforcement of a national emergency order suspending the use of dinoseb, a broad leaf weed control agent. The federal court heard all the evidence, including the testimony of agricultural producers and economic experts, and granted the preliminary injunction sought. The U.S. Department of Justice then sought and obtained an emergency appeal to the Ninth Circuit which, following oral argument, affirmed the U.S. District Court's entry of the preliminary injunction.
Served as local counsel in defense of Siemens Industry Inc. in multi-defendant class action alleging breaches of fiduciary duty or aid and abetting such breaches arising out of an agreement entered with Mentor Graphics Corporation to sell all outstanding shares to a Siemens subsidiary. The transaction is valued at approximately $4.5 billion.
Professional & Community Activities
Since 2006, awarded Super Lawyer designation among all Oregon practitioners for Business and Employment Litigation.
Member, Oregon State Bar Member, Multnomah Bar Association, Lane County Bar Association
Panel Member, American Arbitration Association
Panel Member, Arbitration Service of Portland
Panel Member, ADR Support Services
Member, OSB Alternative Dispute Resolution Section
Past President, Owen M. Panner American Inn of Court
Past Member, Oregon State Bar Continuing Legal Education Committee
Past Member of Editorial Board, Oregon State Bar Litigation Journal
Past Member, Oregon State Bar Federal Practice and Procedure Committee
Past Editor, Federal Civil Litigation in Oregon, Oregon State Bar Continuing Legal Education
Past Chair, Multnomah County Continuing Legal Education Committee
Past Member, Local Professional Responsibility Review Committee for Multnomah County
Past Member, Oregon State Bar Ad Hoc Committee on Specialization
International Association of Defense Counsel Past Member (after peer review and nomination), Programs and Projects, Employment Law Committee
Contact Us For A Consultation
I welcome your questions and comments. Please fill out the following form and click "Submit" to contact me.